The Day 1 Diary has been written by Caitlin MacPhail
DAY ONE, 6.00AM
Today's forecast: 30°C, humid, cloudy. Calm in the morning, hectic in the afternoon.
Course vibe: Subdued
Banter: 10/10 #savage
After 6 months of training, 4 time trials, countless erg tests, way too many hours spent loading trailers and litres of sweat, it's finally day 1 of racing.
The boat yards are stacked as far as the eye can see, and Penrith treated us to a super 'grammable sunrise to kick off the week.
8.35AM
Holly and I were first up for UWA with the heats for the U23 single, and skipped the training row in favour of a longer warm up – making sure we stayed #phresh for the race.
This is my first race at nationals in 2 years, and my first in U23s – sitting on the start line was a fun combination of mad adrenaline and nerves. Luckily I had Master Noodle Tom Horton providing me with an ~on point~ race plan to get me through – with everything I had to do from the time I woke up until the time I cooled down.
Holly and I came in at the back end of our respective heats, but will have a second chance at the finals in the repechage tomorrow.
5 in the rep + 4 progressing = high stakes racing.
10AM
After cooling down and eating ~all of the food~, I took a break away from the course – the more time you spend there the easier it gets to cook yourself, or come down with gastro. The first few days have been a sweat fest for everyone (good for the lightweights, not so much for the rest of us).
While I was out, the Pencils made a strong start to their campaign, coming second in the heat to claim a spot in the semi-finals. Meanwhile, Pascale spent the day with her doubles partner Alex (FRC) trying to get to the required crew weight average of 57kg.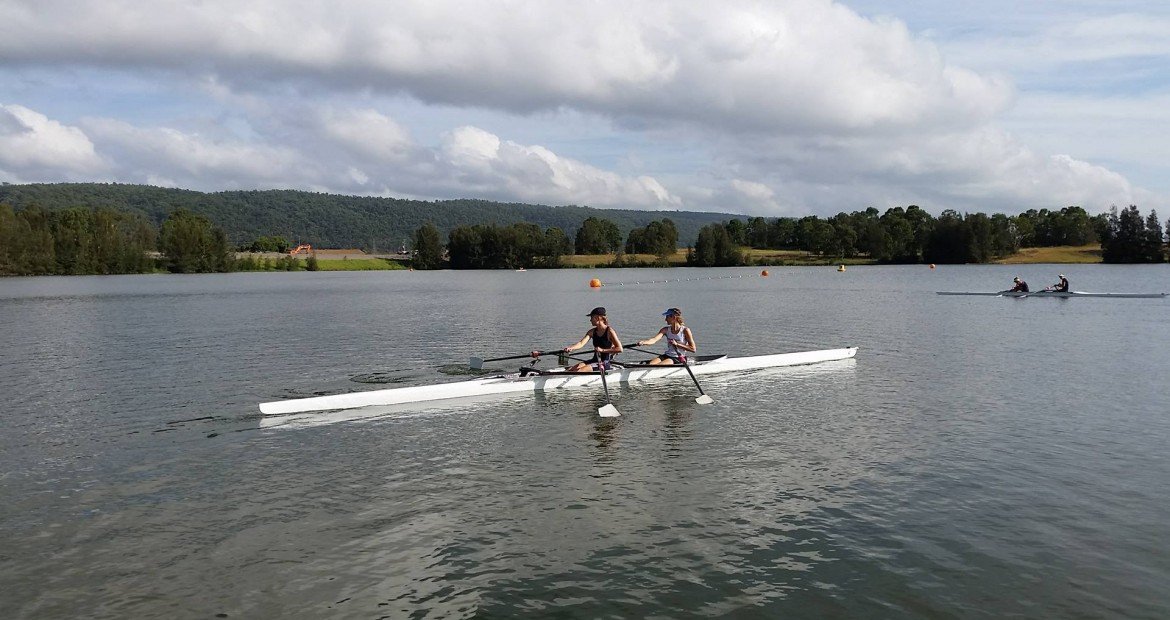 This week has seen the birth of Skinny Swirl, with weeks of tuna and spinach paying off. Her partner Alex has been struggling to get down to weight, so the two of them spent the day wrapped in glad wrap and 5 layers of clothing.
After sweating down a kilo each they had just 50g to go, so Pasc went and spat up all her saliva to get them over the line.
Just in time for…
3.30PM – MEGA STORM
In the space of 5 minutes, the weather at the course turned from cloudy and sticky to apocalyptic skies, category 5 winds and insane lightning.
Everyone on the water was turned back, and racing was cancelled until further notice.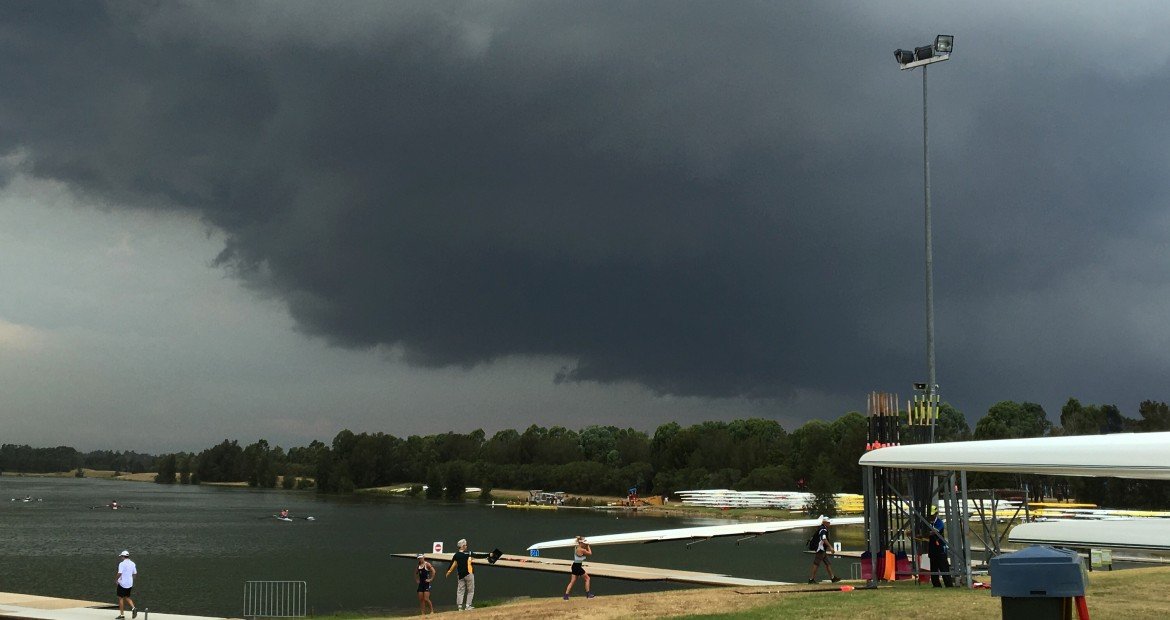 After waiting for an hour to hear the decision, it was announced that while some races would continue today, the lightweight doubles would be postponed until tomorrow (Tuesday) afternoon. It's safe to say that the lightweights (Pascale, Maia, Janelle, Alex) were somewhat less than impressed – it meant another 24 hours of holding themselves at crew weight, and a sad dinner was had by all.
After the announcement, Noodle Squad (Tom, myself, India & Pasc) + Max 'Slut-Drop' Montanari piled into our monster truck and made the long journey back to Parramatta in peak hour.
DAY 1 RESULTS:
Caito: U23 1x, through to repechage
Holly: U23 1x, through to repechage
Pencils: U21 2-, through to semi-finals
Pasc: U23 LW2x, skinny & postponed
Maia: LW 2x, skinny & postponed
Jimmy: U23 LW2x, race for lanes (skipped)
NOTEWORTHY ACHIEVEMENTS:
Tom: Parallel parking a monster truck in a small car bay, first try.