The Day 4 Diary has been written by Holly Child and Jimmy Kerr
Forecast: Hot and Cold – Katy Perry // Chances of medals later on in the week
Vibe: Quiet and sombre till we saw Jamie Hewlett run (I have had better runs in my shorts)
Day: Thursday (actually Saturday-sorry Robbie)
Today's Inspiration: https://web.facebook.com/rowingwa/videos
Fun Fact: Perry Ward's favourite tune is Smack that by Akon (may or may not be true)
Yo Yo yo – its Little Jimbo and Biggie Holly on the decks.
Waking up this morning we both had anxiety. We knew the task at hand was immense. The [blogging] bar had been set high by Caitlin's diary entry and we both couldn't shake off the feeling of inadequacy.
Luckily we had the rowing to take our mind off the pressure.
Nerves were running high amongst the Westies and UWA athletes with banter levels dropping to an all time low, even the outgoing characters (Holly and Maria) felt the weight of racing and withdrew internally to focus on the upcoming event. These nerves were soon settled by the soothing top 40 tunes of the Sydney International Regatta Centre and the excitement for racing started to build.
Before my race (U23LM1X) I attempted to go over a race plan for the best and worse case scenario. I had sat and talked with Coach Jamie Hewlett before and after every scull race this season attempting to find a race plan for the gold medal. We chose to focus on limiting my reliance on mid-race boat speed to catch the pack and instead focus my speed on the start of the race. This ran the risk of running out of energy early in the race. The competition in heats and previous regattas had stamped their authority early in the race and left me straggling to get back into the pack. Today for the Final I was going to over-budget the early race and carry the start out to the 600m mark and then just hang on waiting for the finish line.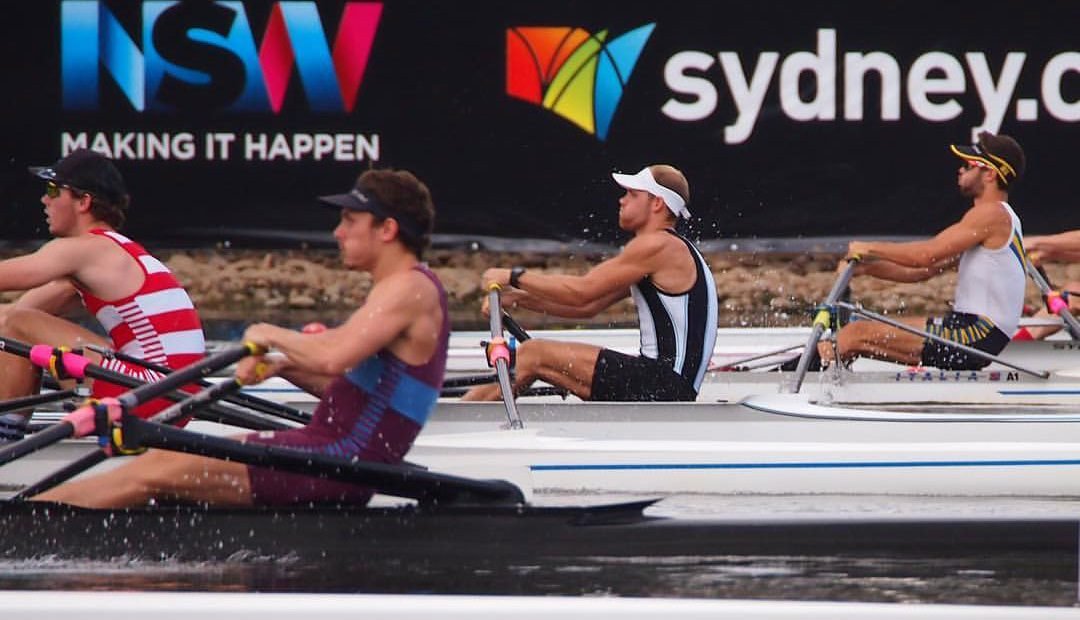 Reflecting on the race I believe there wasn't much more I could have done and I am looking forward to improving towards selections.
The day continued with lots of fine displays of UWA racing to the line with the Pencil Case storming home in their last 500 to finish within a slither of second place. Special mention also goes to UWABC athletes Maria, India, Pascale, Gavin and Fraser for making A finals at their first nationals a huge achievement!
After racing finished we headed to Woolies to stock up on Chobani yogurt (5 for five $$$). This took a while, as we had to wait for Jamie to try and park the car… (we are still waiting…)
Once that was sorted we headed back to our accommodation with our pals from Swan River whom have been very generous with their hospitality and are slowly improving on their banter. Dinner was eaten, chats were had and we all went to bed with a really good feeling about the days to come.
Results:
Bree and Bronnie silver medal in the U23W2-
Jimmy silver in U23LM1x
Mitch 4th in the A final U23LM1x (can't row sweep)
Tom 5th in B final U23LM1x
Gavin and Fraser 6th in A final U21M2-
Pascale 7th A final U23LW1X
Maria 3rd B final
Holly 5th B final U23W1X
Janal 4th in A final OLW1X
Butz 6th in B final OM1X
India 2nd in B final U21W2-
Hannah and Kira 6th A final U19W2-
Sienna 2nd in B final U21LW1X
Robbie and Ruan 5th in B final U21M2-