Parking is restricted at the shed between 8 am and 5 pm Monday to Friday.
You may only park at the boat shed if you are on boat club business (e.g. training, or performing maintenance). To prevent receiving a fine, report to the Watersports Complex office, and apply for a temporary parking permit.
The upper car park and the boat shed car park are separate and therefore a purchased ticket at the upper car park is invalid in the boat shed car park. Click the image below for a map.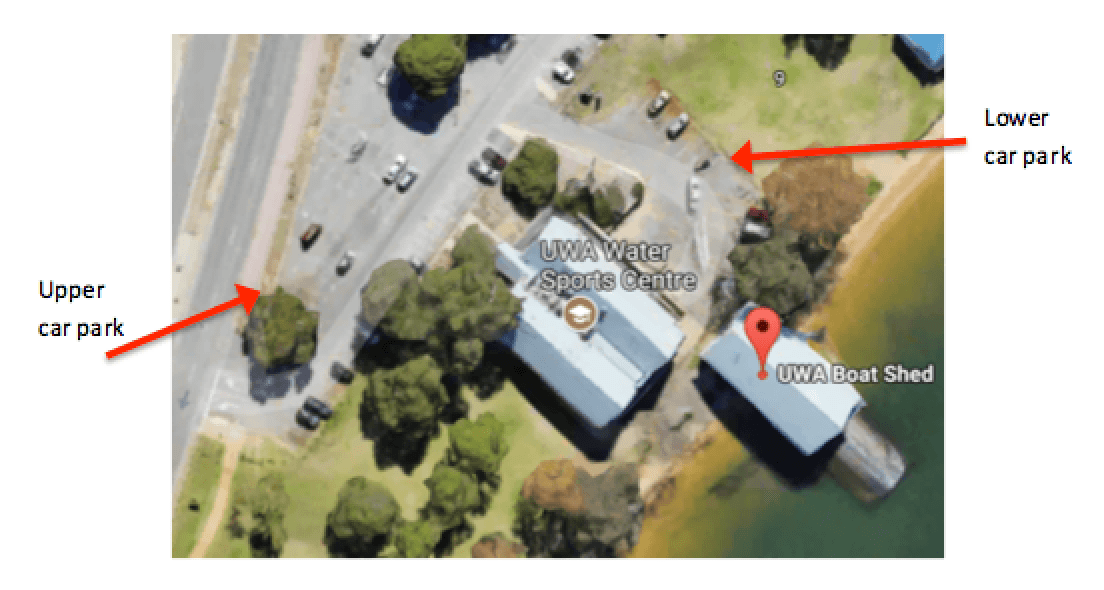 Parking rules:
Do not park in the shed car park and go to class
Do not park the bus, trailer or other equipment in, and
Do not park in the disabled bay