The UWA Boat Club Committee are a group of tireless volunteers who keep the club running behind the scenes. Get to know their faces and say hello when you see them around the shed.
Jeremy Gillbanks, President
Rowing History: Jeremy joined UWABC in 2011 as a Novice after rowing at Aquinas for a year. His favourite rowing moment is still winning the Men's D Eight during his first year at the club, though his first row at Bunbury in a single comes a close second. The course is curved,  so the umpires had a lot of (loud, angry) input for his steering. The friends he made during that first year was the reason he returned for a second, and is still a part of the club today!
Degree: 2nd year, PhD in electrical engineering
Fun Fact: His other hobby is eating.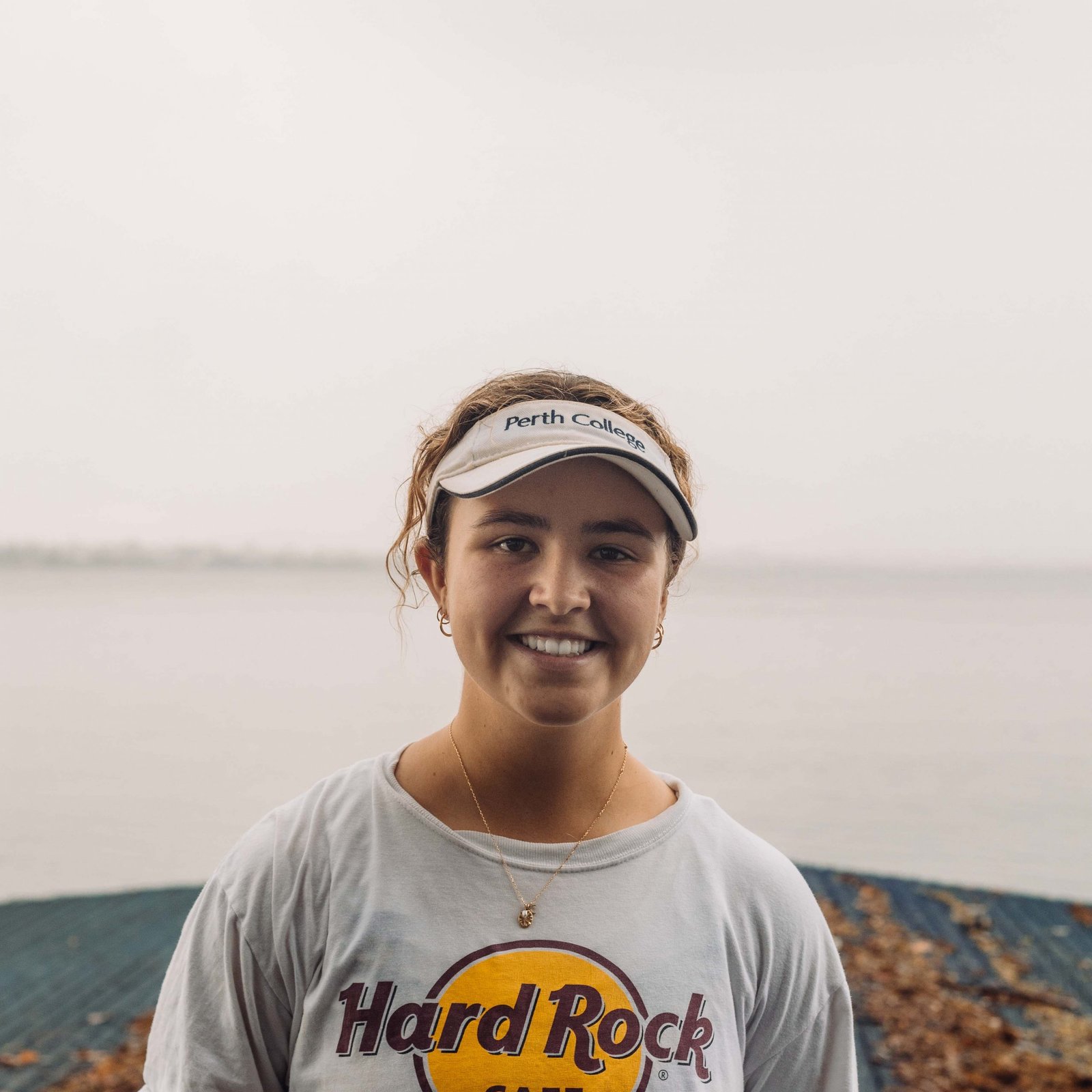 Izzy Emery, Captain
Rowing History: Izzy joined the club with her school  friends in 2018. Her favourite aspect of the club is, of course, the Bunbury After Party!
Degree: Graduated in 2021 with a Bachelor of Environmental Science & Marketing and now works full time at CBH (the grain company not the Cottesloe  Beach Hotel)
Fun Fact: Izzy was once taken to hospital after eating too many olives…
Kye Binyon, VP of High Performance
Rowing History: Hale School Athlete 2014-2018 Placed 2nd in the 2VIII, UWABC Athlete 2019-2022 Placed 2nd in the Club 2x in 2022, UWABC Committee Member 2022-2023.
Degree: Civil and Construction Engineering Major (BEng Hons).

Lara Glendinning, Director of Administration
Lara started rowing in 2013 at Perth College and raced with the West Australian Rowing Club for 4 years until 2019. She joined UWABC in 2020 and has loved being a member ever since. Her favourite rowing moment is racing for UWABC for the first time in Bunno!
Degree: BSc in Sports Science and Football (ECU), Currently in Masters in Applied Sport Science (Deakin)
Fun Fact: Lara eats on average one (rather large) scoop of ice cream a day. Cream on folks!
Guy Rosser, Treasurer
Rowing History: Guy joined the club in 2020 when he was in year 12 after rowing at Hale School since 2016. He has since rowed in the Open Men Squad and coached the Novice Women. His favourite moment at the club is winning the C grade quad at State Champs in a  combination that hadn't trained together.
 Degree: Third year Accounting and Finance at UWA
Fun fact: Guy can solve a rubix cube in under 2 minutes
Issac Hamilton, Men's Vice-Captain
Rowing History:
Degree:
Fun Fact:

Lucy Eadon, Women's Vice-Captain
Rowing History: Lucy started rowing in 2014 at Perth College, and after a brief stint at ANA she joined UWABC in 2019!
Degree: Currently studying a law and economics double degree at Curtin
Fun Fact: Lucy knows every line in the first Princess Diaries movie!!
Sienna Tolomei, Boat Officer
Rowing history: Sienna started her rowing journey at Guildford Grammar School in 2018 -2019, then after graduating and having a year off she joined UWABC in 2021. Her favourite time at the club is the Friday before states, when all crews are out on the water racing next to each other, then getting to have coffee together before the big weekend ahead!
Degree: Currently in second year Agricultural Science at Murdoch University
Fun Fact: Sienna gets seasick very easily, even on the river, whilst in a rowing boat…
Carolyn Smith, Registrar
Rowing History: Carolyn started her rowing journey with Learn to Row in May 2021 after her daughter, Caitlin, suggested she should join the Club.   She has three nephews (Jaschke's) who row/have rowed with the Club so there was a lot of heavy encouragement to take up the sport!  She loved the Learn to Row program and meeting some of the Masters Women who ran the training. She has been rowing between Masters Women & Novice Women – hoping to be in Open Women in 2023.
Degree: No Degree unfortunately but Carolyn has a Diploma in Life Experience!
Fun Fact: Within her extended family, there are enough family members who have rowing experience to fill an 8! This is the goal – one day!
Isabella Marchetti, Assistant Secretary
Rowing History:
Degree:
Fun Fact:
Ahren Den Ouden, Safety Officer
Rowing History:
Degree:
Fun Fact:
Megan Bateman, Social Officer
Rowing History:
Degree:
Fun Fact:
Bonnie Tse, Fundraising Officer
Rowing History: Bonnie started rowing in 2015 at Penrhos College then joined UWABC in 2021!
Degree: HumanResource Management and Management Double Major (BCom) at Curtin University
Fun Fact: Bonnie is a proud almond croissant and bread connoisseur